GIG GUIDE
Fri Dec 6
Clockworks
Dec 6, 10:00 pm, FREE b4 11.30
Clockworks have been playing all the well known Cork City and County venues for the last five years. The set-list ranges from old classics to modern pop and popular rock. Any gig is a guaranteed night of frolics and craic! Straight up Rock..with a dash of Oldies and a twist of Pop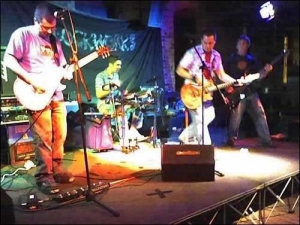 Sun Dec 8
The Kilkennys
Dec 8, 10:00 pm, FREE
The Kilkennys are a 4-piece traditional Irish ballad group, who have been entertaining audiences all over the country, and internationally for the past ten years, with their unique and accomplished style of playing and vocal talent. Known as one of the hardest working bands in Ireland, they perform the length and breath of the country up to five nights a week. Up to now, they have been performing as Uisce Beatha, but due to various crucial reasons and the fact that a few bands with the same name have sprung up around the world, the decision was taken to change the name to The Kilkennys, as the boys are very proud of their black and amber roots! This name change coincided with the band signing up to Dolphin Records, the record company of such Irish music legends as Mary and Frances Black, Liam Clancy, Dolores Keane, Ronnie Drew, Jack L and Sonny Knowles.
Renowned for their incredible musicianship and vocal abilities, The Kilkennys have gained a reputation for revitalising traditional Irish music and adding their own touch of youth and energy. Over the past 12 years the band have toured all over Ireland and have taken their music as far afield as Las Vegas, Germany, Holland, Switzerland and the Czech Republic. They were recently signed to Dolphin Discs, a record label long associated with Irish music boasting such names as The Clancy Brothers, Shane McGowen and The Dubliners.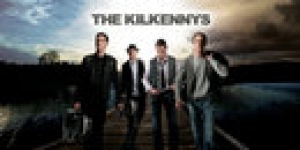 Wed Dec 11
Traffic
Dec 11, 10:00 pm, FREE
Traffic is a cover band based out of Limerick, Ireland. They play an energetic mix of music from the 60′s, 70′s, 80′s, 90′s & today .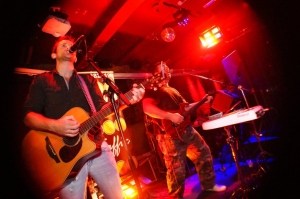 Thu Dec 12
Paddy Casey and Band – Gaa Fundraiser
Dec 12, 10:00 pm, tickets available from venue
Reardens Bar hosts a Cork GAA fundraiser night, in association with Red FM, Chill Insurances, Murphy's draught and Cork City GAA.. Cork Senior Hurlers Christmas party with Paddy Casey and his band LIVE on stage!! Tickets are €25 plus booking fee available from tickets.ie. A night not to be missed, lets show our appreciation and loyalty to our boys in red for all their hard work this year !!!!!

Fri Dec 13
Gorilla Radio
Dec 13, 10:00 pm, FREE b4 11.30
Gorilla Radio are a four piece rock band from Mayo/Roscommon and Wexford. Members are Noel Kenny, Paul Newell (Ballina), Seanie Walsh (Ballina), and Joey Kennedy. They have been together for over two years now and have already built up a huge following all over the country and are regarded as one of the best cover bands in the country. They recently played at the first Ballina Music Festival along with The Hothouse Flowers and Sharon Shannon. For more info check out www.facebook.com/gorillaradiolive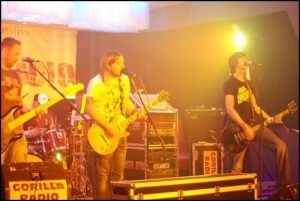 Sun Dec 15
The Paddies
Dec 15, 10:00 pm, FREE
The Paddies are a five-piece band, which write and perform their own unique and personal style of music. The band has been described at various times by different people in and out of the music business as a rock band, a folk band, a traditional band, and even a country band. One of Ireland's longest-established Professional bands and still one of the most exciting, The Paddies cater for all tastes and all functions. With their impressive variety of material, professional attitude and exceptional reputation as a live band The Paddies can guarantee a great night of entertainment for everyone The Celtic influence comes from Johnny McCarthy and Dave Hallissey. Johnny's roots lay deep in the tradition of Irish culture which edges its way into the songs and performances of the band. Dave's accordion playing proves the fact that traditional players should not be just stuck in pubs. Put a box player in a band like this, and it will make your knees shake.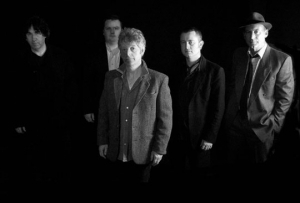 Wed Dec 18
J90
Dec 18, 10:00 pm, FREE b4 11.30
J90 is a 5 piece band based in Cork that play to thousands of people every week nationwide, at a rate of over 250 gigs per year. J90 have 2 lead singers that have mesmerized audiences with their amazing performances and crowd interaction. The band is made up of 5 talented young musicians from Cork, Kerry, Limerick and London that play synth, keyboards, decks, guitar, bass and drums. J90 are known to cover songs from the likes of Black Eyed Peas, Calvin Harris, David Guetta, The Killers, MGMT and even Cascada into their own distinctive style. J90 manage to fuse rock, hip hop, funk and pop into their show, delivering a perfect party experience to their fans. Despite J90′s hectic schedule, they always remain up to date with their gig material, instantly covering any song that they know will get people onto the dancefloor. Their original music also showcases J90′s energy and party-attitude which has been built-upon over their years in the live music scene. Their sound is so catchy and radio friendly, that J90 have had two Number 1 singles in the download charts along with huge radio play on all major stations as well as a music video that was broadcast on all major national TV stations.
Fri Dec 20
Bluemoose
Dec 20, 10:00 pm, FREE b4 11.30
Bluemoose are constantly on tour, both at home and in the UK, bringing their energetic and entertaining live show to thousands of frantic spectators, through an average of 240 shows annually. Consisting of four experienced professional musicians from various parts of Ireland, the cover band based out of Wexford, have been performing at some of Irelands highest profile events, headlining and also sharing stages with some top name chart acts both at home and abroad.
Not only do Bluemoose put extraordinary energy into their stage performance but also into their show production as a whole. Top of the range sound equipment combined with state of the art lighting and effects separates them from the norm. The ability to cater for any occasion has seen Bluemoose build up an enviable following of supporters and their constant interaction with these loyal friends has seen their popularity and profile blossom
Sun Dec 22
Free Beer
Dec 22, 10:00 pm, FREE
Free Beer is a wedding band from Limerick and Cork, who are quickly becoming one of the most sought after groups fro weddings, dinner dances, parties and other private functions. Featuring mandolin, fiddle, electric guitar, bass and drums. Free Beer beer a huge repertoire of Rock, Pop, Irish and other classics. to draw on.
Free Beer was quickly building a very favourable reputation with punters and bar-owners alike. Their hard work and commitment was being rewarded and when they were asked to play support to The Saw Doctors in the Dolan's Warehouse in Limerick, the guys knew they were doing something right. Later that year, Free Beer got the crowd warmed up before Shane McGowan and The Pogues took to the stage. That night will live long in the memory of Free Beer's band members. If you are looking for a great night out with live music, then Free Beer won't disappoint. With an energy and stage-presence that will impress, a night with Free Beer will live with you long after the night is over . Playing venues in Limerick, Cork, Galway, Clare, Kerry and Tipperary, Free Beer will, undoubtedly, be coming to a town near you soon.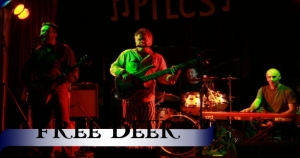 Fri Dec 27
The Seducers
Dec 27, 10:00 pm, FREE b4 11.30
Formed in 2006, The Seducers have fast becoming one of Ireland's most sought after cover acts for venues, corporate events and weddings. This professional band comprises of five experienced musicians with the ability to cater for any occasion or musical taste. A top of the range sound system and state of the art lighting, combined with real on stage energy and the desire to play every show at their best, has seen them build a large following of fans over the years. Covering hits from every genre from the 50′s right up to current chart hits, their philosophy is simple: take the best music of all time, recreate it authentically, and have a good time doing it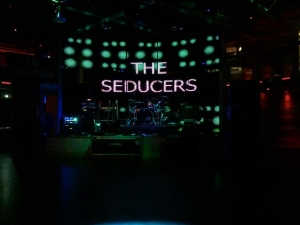 Sun Dec 29
Kramer
Dec 29, 10:00 pm, FREE b4 11.30
Whether it's a wedding, corporate event, dinner dance or graduation party The Kieran Kramer Band provide a winning combination of talent and showmanship to make your event a resounding success!
Kieran Kramer, now a well established and talented singer, started his career about fifteen years ago, entertaining in bars and clubs around Cork. Leaving the local scene, Kieran decided along with a few close friends, to set up the hugely successful 80′s cover band "Double Vision", and travel the country attracting crowds with a great stage presence and powerful voice from Ballycastle to Waterville. As well as touring on the national scene, Kieran and the band went on to impress crowds with outstanding performances in New York, Manchester and London.
After seven great and exciting years spent travelling, Kieran decided to "move home" permanently and set up what has become one of the most successful wedding & corporate bands to come out of Cork. With years of experience and an enviable talent, The Kieran Kramer Band is sure to entertain everybody.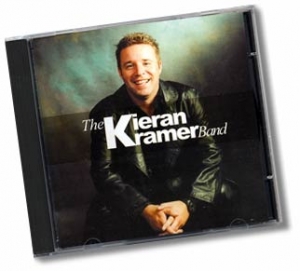 Tue Dec 31
Boogie Band
Dec 31, 10:00 pm, FREE b4 11.30
Formed in 2005 the Boogie Band have quickly established themselves as an exciting live act and gained a large following throughout Munster. The Boogie Band specialise in providing 100% live music entertainment for Weddings and Corporate Events.
They have become one of the most reputable and sought-after bands from the Cork area. Band members are 'head-hunted' not only for their musical ability, but also for their experience in the world of entertainment. Drawing on a vast repertoire of songs and musical styles enables The Boogie Band to adapt to suit any audience.
Energetic performances, vast repertoire and a high level of musicianship reinforced with a high-end professional sound system and top quality lighting, really make an unforgettable entertainment experience!